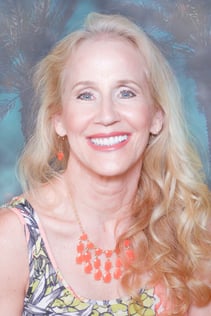 Donna and her family hail from New Jersey. After hearing about Nocatee and Ponte Vedra from friends up North, they decided to take a trip to Florida to see for themselves. After touring Nocatee and The Pointe at Twenty Mile model homes, It was love at first sight and they signed a contract that weekend.
"We're so grateful to my friend who told us to check out this area. At the end of the day Nocatee has anything you could ever want."
Describe your perfect day in Nocatee
"I'm new to the area, so I'm still finding my way around..My ideal day would be spending a morning a TPC Sawgrass enjoying breakfast looking at the 18th hole, playing a round of golf. Afterwards, I'd head home for a bit and spend the rest of the afternoon at the pool at Twenty Mile Park, and then enjoying a nice dinner at Ruth's Chris in Ponte Vedra."
Donna and her family knew The Pointe at Twenty Mile was the perfect neighborhood for them.
"We have huge trees in New Jersey, you just don't have that in most of Florida, but you do here. We love Nocatee, the whole landscape changes in Northeast Florida, it's different here. I'm looking forward to enjoying the Nocatee nature trails and living the lifestyle. We're getting a golf cart!"

There are many Nocatee perks that Donna & her family are excited to experience – Nocatee's monthly events, group fitness classes, and exploring new hobbies with the community's various clubs and interest groups.