The PARC Group, Nocatee's Master Developer would like to thank residents for choosing to make Nocatee their home.
Nocatee residents who respond to this certificate will receive up to $500 towards initiation fees at Serenata Beach Club!
Serenata Beach Club is a full service, private beach club experience that blends casual comforts with a refined beach lifestyle...how going to the beach should always be!
Serenata Beach Club is just a short 19 mile drive from the Nocatee Community, and provides a conveniently secluded option to appreciate the beach without the normal crowds and density of many Ponte Vedra Beaches. Located high on the Coquina Dunes of South Ponte Vedra Beach - between the Guana Nature Preserve and historic St. Augustine - is the beautiful Serenata Beach Club. Enjoy the Finest... a year-round beach, social and dining club, Serenata Beach Club is the perfect place for your entire family to enjoy a year round vacation with private beach access, a casually elegant clubhouse offering full service dining, banquet and special event facilities, a fully equipped fitness center with group fitness classes, and adults only and family pools. Serenata provides a host of modern amenities and fun social activities for members of all ages.
Haven't been to Serenata? Fill out the form to the right to take advantage of the discounted memberships for Nocatee residents.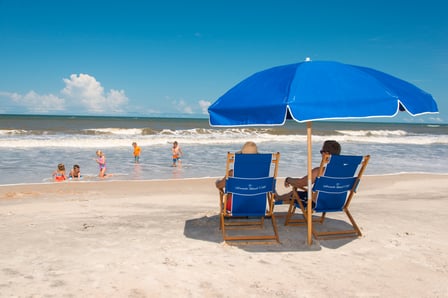 Use of gift certificate is applied to qualified applicants. Membership Activation requires payment of Initiation Fee Balance and applicable Club Membership Dues, with financing plans available.