Get to know The Neighborhoods of Northeast Florida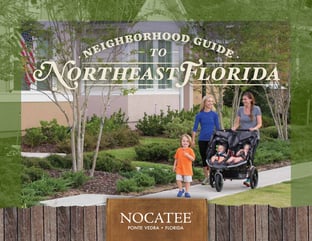 There are so many parts of Northeast Florida to discover! This eBook guides you through the charming and unique areas that make Northeast Florida an attractive place to call home.
Learn more about Northeast Florida's distinct neighborhoods:
Jacksonville Beach

Riverside

Avondale

St. Augustine

And More!
Northeast Florida is a special blend of area and value, that makes it the perfect place to live. Learn more in the Neighborhood Guide eBook!
To receive your FREE copy of this Neighborhood Guide eBook, fill out the form to the right.