Get to know the Luxury Neighborhoods of Northeast Florida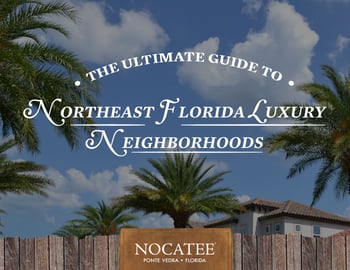 Northeast Florida is a special place to call home. Located along Florida's beautiful historic coastline and sandy beaches, Northeast Florida provides residents with a wealth of recreational activities year-round and a lifestyle that's hard to beat...
Learn more about Northeast Florida's most luxurious neighborhoods that include:
Resort Amenities
Golf Opportunities
Beach Access
Community Events
Clubhouse Dining
Proximity to Attractions
and MORE!
To receive your FREE copy of the Northeast Florida Luxury Neighborhoods Guide eBook, fill out the form to the right.