The History of Twenty Mile eBook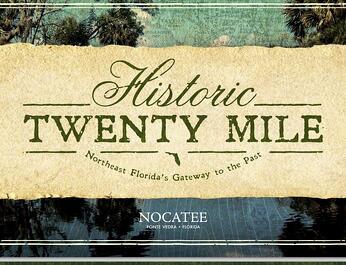 Gazing at the thick tree hammocks and wetlands of Twenty Mile, it's hard to imagine the historic events that occurred on this land over the last 500 years.
The Twenty Mile neighborhoods back up to thousands of acres of preserved forest and wetlands. In this e-book, we take you on a journey that begins with undisturbed Native American lands and ends with the Northeast Florida we know and love today.
What happens along the way is a series of twists and turns in ownership and culture of the area, with Twenty Mile in the center of it all.
To learn more, fill out the form to receive your FREE copy of this eBook.