What is a Master-Planned Community?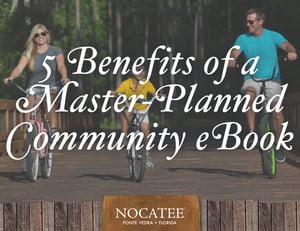 A place where all of the community's key elements have been carefully planned and considered long before the first shovel hits the ground or the first home is ever built.
Master-planned communities are planned to create an optimal mix of residential homes, businesses and parks. Some also include schools, churches and other community amenities.
The benefits of a master-planned community include:
•Variety
•Accessibility
•Amenities
•Green space
•Sense of community
To learn more, fill out the form to the right to receive your FREE copy of this eBook.